WELCOME TO HIGHLAND HAVEN DOG TRAINING
We take pride in creating an encouraging, educational environment—one that challenges your dog and sets them up to succeed!
"We love Leo. He pulls on the leash which is annoying, but he's so sweet. We just thought there was no solution. Don't all dogs pull on the leash?"
"Let me be clear, I love Sadie. She is just the most affectionate dog, but she jumps on everyone and steals food from the counter. It seems all we do is yell at her."
"Jake is the best. He is so good around the house, but when I take him for a walk he goes crazy when he sees another dog. It's so stressful so I end up never taking him anywhere."
"We love our new puppy. She is so adorable and funny, but we can't seem to get her housebroken and she bites the kids with those horrible puppy teeth."
It's amazing that we can love a creature that can cause so much stress and havoc in our lives. The good news is with a little help from Highland Haven Dog Training it doesn't have to be this way!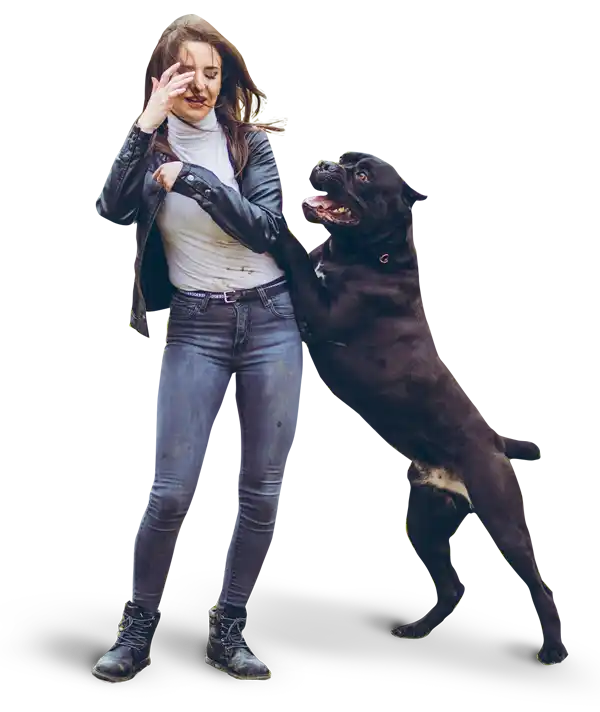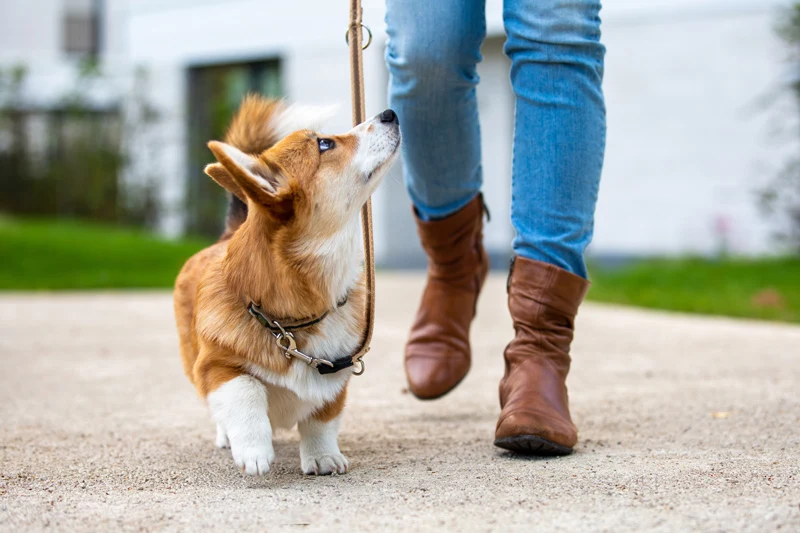 . . . your dog walking calmly on a leash, greeting guests in a respectful manner and loving their crate.
. . . having the dog you dreamed of.
. . . having a common language with your dog!
We can help make that happen! 
Highland Haven Dog Training has been training and raising dogs for over 30 years. We understand not only how to create a well-mannered dog, but also the complex behaviors and body language that dogs use to communicate.
We work with all types of dog behavior, but particularly like working with timid, anxious dogs. Building the confidence in our canine clients helps them to get the most out of life!
Highland Haven has found that board and train is the most effective for pet parents who are committed to having a well mannered dog. Removing your dog from their familiar environment and bringing them to our facility for a 3 or 4 week training program helps reset their brain. It removes them from the place where bad habits have formed and allows them to create new healthy habits with us. Our boarders are well cared for in a comfortable clean environment. They are given lots of affection, activity and structure. We create a bond with every client during their training. We want your dog to WANT to work for us. This can only be done by spending the crucial time bonding with your pup. We will focus on what you would like to see in your pet and will have some suggestions of our own. Our generous follow up program will ensure that you learn how to work with your dog to continue their positive growth after they return home.
You are a crucial part of our program. We expect all of our clients to commit to our program. Dogs are intelligent animals who have an intense ability to read people and their environment. Continuing the structure and expectations we set forth during their stay with us is essential. Suffice it to say people are harder to train than dogs! 
Dogs are our passion. At Highland Haven Dog Training we feel a great responsibility to better the lives of dogs. We do this by demystifying dog behavior. It's a great feeling to send a dog home knowing that both dog and owner have a new, better understanding of each other.
Sounds amazing, right? Then take the next step by filling out our quick questions on our contact page. Once received, Sara or Sophie will call and go over all the details. We look forward to hearing from you!